MARINE LITTER SYMPOSIUM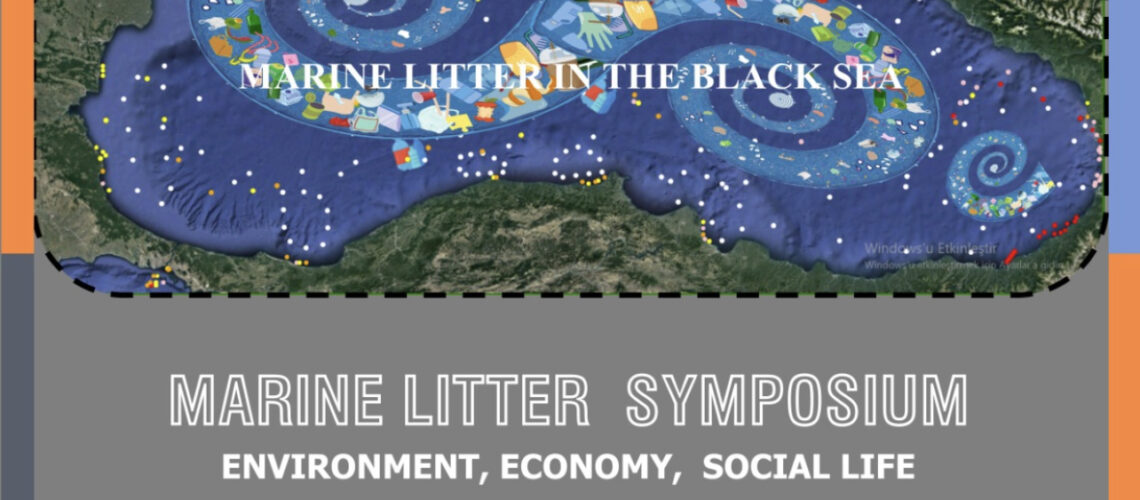 This post is also available in:

Türkçe (Turkish)
Symposium name: MARINE LITTER: ENVIRONMENT, ECOLOGY AND SOCIAL LIFE MARINE LITTER IN THE BLACK SEA
Date: 31 October-2 November 2022
Place: Prof. Dr. Osman Turan Conference Hall, KTU Trabzon/TÜRKİYE
Contact Persons:
Assoc. Prof. Dr. Coşkun ERÜZ / 05333105849/ coskuneruz@gmail.com
Assoc. Prof. Dr. Sercan EROL /05324961002 / sercerol@hotmail.com
Prof. Dr. Fatma TELLİ KARAKOÇ /05052512606 / ftellikarakoc@gmail.com
> SYMPOSIUM POSTER PRESENTATIONS
~
Note: The symposium will be hybrid ( face to face and online) and the symposium
language will be English (Turkish-English-Turkısh translate will be available)
CONTACTS-TOPICS-WRITING RULES- INFORMATIONS 
ORAL AND POSTER PRESENDITION TEMPLATE
ZOOM LINKS
~
TOPICS
1. Sources Of The Litter Pollution
• Macrolitter (water, bentic, coastal)
• Microlitter (water, bentic, coastal)
• Microplastic
2. Education And Awareness Activities On Marine Litter
• Children
• Adult
• Educational materials and methods
3. Legislation And Administrative Situation And Practices On Marine Litter
• National Regulations
• Administrative and institutional studies
• International Regulations
4. Ecological Impacts Of Marine Litter
• Impacts of the Marine Litter on Wild Life (mammals, fishes, birds etc.)
• Habitat and ecosystem loss
• Effect on Biodiversity, reproduction, nutrition
5. Economic Effects Of Marine Litter
• Fisheries (fishing, aquaculture)
• Maritime activities
• Tourism
• Recreational activities
6. Socio-Cultural Effects Of Marine Litter
• Cities
• Villages
Speakers and invited speakers
1. Opening speaches
2. Invited speakers
3.Oral presentations
4.Poster presentations
Registration Fee and Abstract
There is no symposium fee
The symposium organisation expenses will be supplied by LitOUTer (BSB-785) project which under Joint Operational Programme Black Sea Basin 2014-2020 is co-financed by the European Union through the European Neighbourhood Instrument.
Submissions; litouterprojecteu@gmail.com
EXTENDED ABSTRACT:
ABSTRACT (11 Font Size, bold, all caps, centered)- Abstract should be written in max. 100 words and with 10 font size, Times New Roman, justified, single line spacing. Objectives, methods and findings are summarized in this section. Keywords: Keywords regarding the work are stated in this section. Said section should contain maximum 5 words that are written with 10 font size and seperated with semi-colon.
1. INTRODUCTION (Title Times New Roman, 12 font size, bold)
Extended abstracts should be written according to underlying structure of the structured abstract and
in a form that is shorter than the full text. Subtitles of the extended abstract should be composed
from the sections of abstract and keywords, introduction , method, Result and discussion . Extended
abstract shall be written with Times New Roman font, single line spacing and 11 font size.
Extended abstracts should be in a structure that explains the content of the declaration therefore the
preparation phase of the said work. Page margins are formed regarding the A4 page size and are 2.5
cm wide from the right, left, top and bottom. End of the lines should be aligned to the right and
there should be no syllable segmentation. Extended abstracts should not exceed 1 pages including
the references and pages should not be numbered.
2. MATERIALS AND METHODS
3. RESULTS AND DISCUSSION
4. REFERENCES
SCIENCE and ADVISORY BORD
Prof. Dr. Fatma TELLİ KARAKOÇ (Türkiye)
Assoc. Prof. Dr. Coşkun ERÜZ (Türkiye)
Prof Dr. Muzaffer FEYZİOĞLU (Türkiye)
Prof. Dr. Violin RAYKOV (Bulgaria)
Dr. Marian PAIU (Romania)
Ms. Emma GILEVA (Bulgaria)
Dr. Elena STOICA (Romania)
Mr. David TSISKARIDZE (Georgia)
Assoc. Prof. Dr. Ülgen KOPUZ (Türkiye)
Dr. Leyla TOLUN (Türkiye)
Researcher Hakan ATABAY (Türkiye)
Prof. Dr. Nigar ALKAN (Türkiye)
Prof. Dr. Levent BAT (Türkiye)
Prof. Dr. Sezginer TUNCER (Türkiye)
Prof. Dr. Filiz KÜÇÜKSEZGİN (Türkiye)
Prof. Dr. Nüket SİVRİ (Türkiye)
Prof. Dr Ahmet Erkan KIDEYŞ  (Türkiye)
Prof. Dr. Cem GAZİOĞLU (Türkiye)
Assoc. Prof. Dr. Mustafa YÜCEL (Türkiye)
Assoc. Prof. Dr. Elitsa Petrova Pavlova (Bulgaria)
Prof. Dr. Barış SALİHOĞLU (Türkiye)
Asst. Prof. Olgaç GÜVEN (Türkiye)
Prof. Dr. Kadir SEYHAN (Türkiye)
Prof. Dr. Hacer SAĞLAM (Türkiye)
Assoc. Prof. Dr. Koray ÖZŞEKER (Türkiye)
Asst. Prof.Dr. Yahya TERZİ (Türkiye)
Prof. Dr. Dilek BEYAZLI (Türkiye)
Dr. Dimitar DIMITROV Bulgaria)
Assoc. Prof. Dr. Brindusa CHIOTOROIU (Romania)
Dr. Valeria ABAZA (Romania)
COORDINATION COMMITTEE
Asoss. Prof. Dr. Coşkun ERÜZ (Türkiye)
Assoc. Prof. Dr. Sercan EROL (Türkiye)
Prof. Dr. Fatma TELLİ KARAKOÇ (Türkiye)
Asoss. Prof. Dr. Coşkun ERÜZ (Türkiye)
Prof Dr. Muzaffer FEYZİOĞLU (Türkiye)
Prof. Dr. Violin RAYKOV (Bulgaria)
Dr. Angelica PAIU (Ramania)
Ms. Emma GILEVA (Bulgaria)
Dr. Elena STOICA (Romania)
Mr. David TSISKARIDZE (Georgia)
STEERING COMMITTEE
Prof. Dr. Fatma TELLİ KARAKOÇ
Prof. Dr. Ertuğ DÜZGÜNEŞ
Assoc. Prof. Dr. Coşkun ERÜZ
Assoc. Prof. Dr. Sercan EROL
Neira Purwanty ISMAİL