"The Marine Litter Symposium 2022 was held in Trabzon, TURKIYE"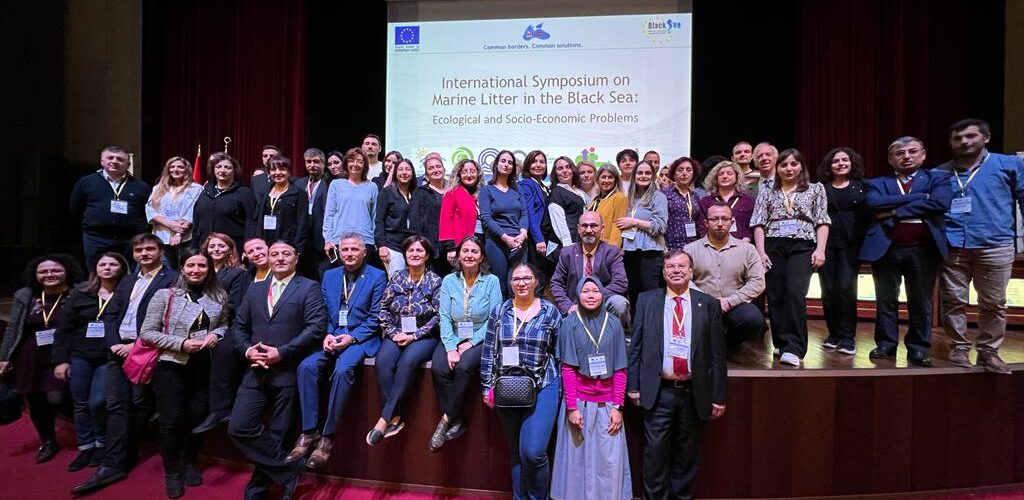 This post is also available in:

Türkçe (Turkish)
The International Symposium on Marine Litter in the Black Sea: Ecological and Socio-Economic Problems, which was held between 31 October – 2 November 2022 in the Osman Turan Conference Hall of Karadeniz Technical University, Trabzon, TURKIYE.   More than 200 scientists from the Black Sea riparian countries took part in the symposium.  The symposium was participated on-site and online (hybrid) by participants from Bulgaria, Georgia, Romania, Turkiye and Ukraina. This international symposium is one of important agenda of the LitOUTer Project (785) "Raising Public Awareness and Reducing Marine Litter for Protection of the Black Sea Ecosystem".
The symposium aims to transfer information regarding marine litter in the Black Sea among scientists, stakeholder and public. A total of 27 oral presentations and 18 poster presentations were performed during the two-days symposium. Ecological impacts and sources of marine litter pollution; education/training and awareness activity regarding marine litter; legislation and socio-economic administrative situation and practices on marine litter are the session themes of the symposium.
At the symposium, Assoc. Prof. Dr. Coşkun ERÜZ emphasized that the Black Sea is the most polluted sea in the Europe. This argument was supported by Assoc. Prof. Dr. Ülgen AYTAN statement that the Black Sea microplastic content is higher in compare to Mediterranean and other seas in the Europe. In addition, growing amount of litter is observed in the Southeast Black Sea region. It is worth to mentioning, during the pandemic COVID-19 single-use self-protection litter items such as face masks were abundant.  In addition to ongoing efforts of raising awareness and reducing marine litter, more radical measures at multinational level is required.
The symposium also was attended by, the Karadeniz Technical University Rector, Prof. Dr. Hamdullah ÇUVALCI, Ministry of Foreign Affairs – Directorate of EU Affairs, Serdar ÖZTÜRK, Ministry of Environment Urbanization and Climate Change, Environmental Management General Manager, Eyyüp KARAHAN, and Trabzon Governor, İsmail USTAOĞLU.
In the 3rd day of the symposium, participants were having field trip in the Esiroğlu power generator water treatment plant and Sumela Monastery in Maçka, Trabzon.