"SPECIAL MEASURES" NEED TO PREVENT POLLUTION IN THE BLACK SEA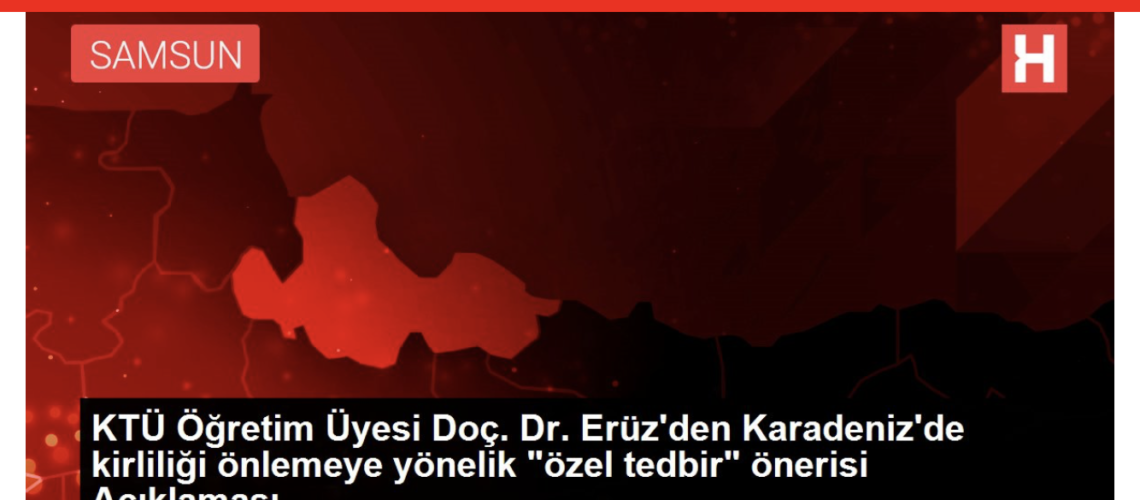 Karadeniz Teknik Üniversitesi (KTÜ) Sürmene Deniz Bilimleri Fakültesi Deniz Bilimleri ve Teknolojisi Mühendisliği Bölümü Deniz Teknolojisi Ana Bilim Dalı Başkanı Doç. Dr. Coşkun Erüz, "Karadeniz'e ulaşan ve deniz dibinde biriken katı atıklar içerisinde son yıllarda önemli bir yer tutmaya başlayan hijyen ürünleri, toplam atıkların yüzde 24'ünü oluşturmaktadır. Bu oran, özellikle bu atık türlerinin mutlaka dikkate alınarak önlenmesi için özel tedbir alınması gerektiğini göstermektedir." dedi.
Haberin detayı için tıklayınız.