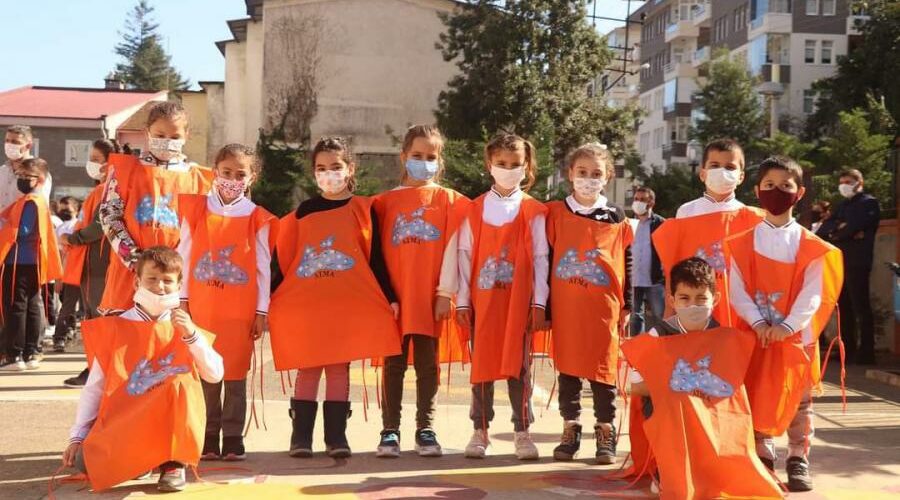 This post is also available in:

Türkçe (Turkish)
The second LitOUTer (BSB-785) workshop was held in Trabzon on 7-8 October 2021. The workshop was organised face-toface- and online at the same time. The project partners from Georgia (IBEDC), Romania (MN), and Bulgaria (IO-BAS) participated the workshop with their stakeholders from their countries. The two other partners Romania (NIMRD) and Bulgaria (BSNN) have participated online.
The participation rate of the workshop from Trabzon was very high. On the first day of the workshop was held on the table by 60 participants from different stakeholder groups were attended. The second day of the workshop was organised by visiting three different places. The partners and stakeholders were visited Şehit Kaymakam Muhammet Fatih Safitürk Elementary School. The students and teachers organised an awareness day for the school students, their families and decision markers from Sürmene.
Mayor of Sürmene and Head of education in Sürmene participated in this beautiful organisation. We very thank to head of the school, teachers and special thanks for the students.
After this activity project partners and stakeholders visited the Araklı Treatment Plant belongs to the TRABRIKAB union. The head of the treatment plant explained how these wastes were separated and treated and also information about how these wastes collect wastes and their separation and recycling steps and reused them.
You can find the news links below.